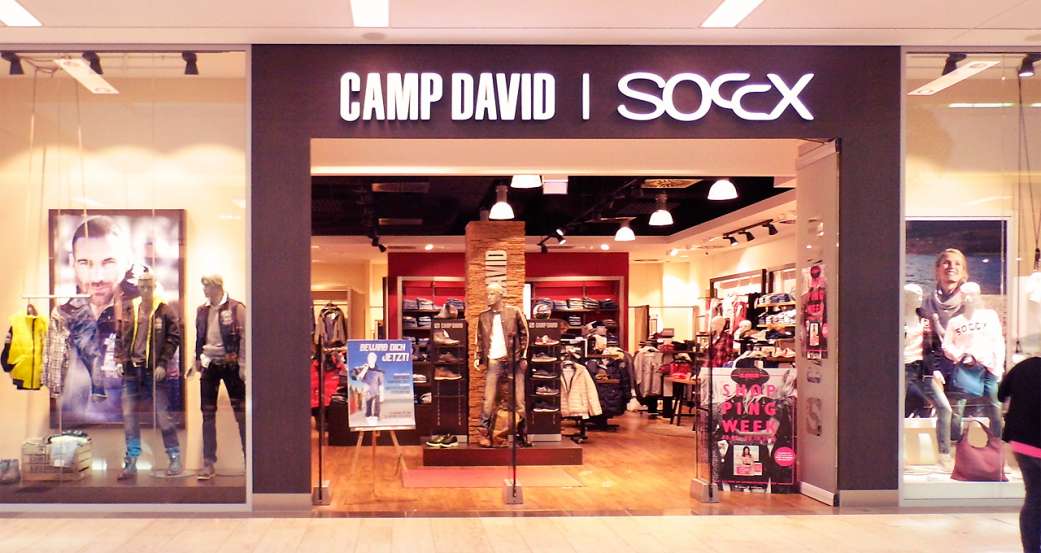 CAMP DAVID | SOCCX
Fashion Store
Opening Hours:
Mon - Sat:
09:00 - 20:00 o'clock
Contact:
Ms. Cora George
About CAMP DAVID | SOCCX
The fashion store offers trendy fashion for women and men with the SOCCX womenswear label and the CAMP DAVID menswear label: always up-to-date and always ready to wear!

SOCCX – the women's brand stands for high-quality fashion, unique looks and contemporary zeitgeist. Distinctive details mark the SOCCX style, thus defining the character of the label. The DNA – feminine, clever and confident.

Website:
www.soccx.de


CAMP DAVID embodies high-quality menswear looks coupled with an authentic lifestyle. Elaborately designed details accentuate this way of life and give the brand its distinctive character.

What unites all the CAMP DAVID and SOCCX collections: each and every fibre exudes quality, passion and a positive attitude to life – whether it's in casual polo shirts, shirts, blouses, sporty hoodies and jackets, smart chinos, rugged jeans and many other styles.
Our Brands
• SOCCX - the woman`s brand