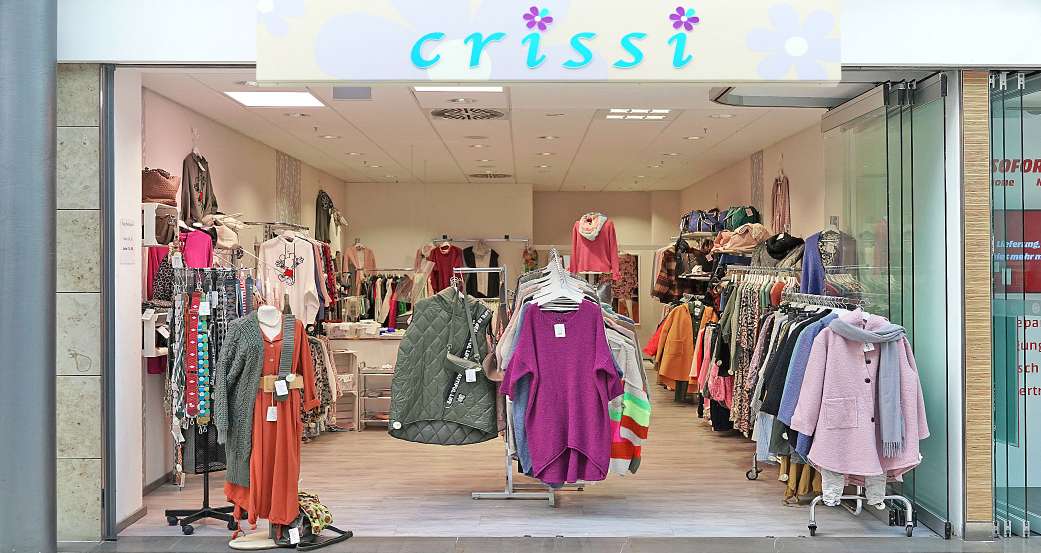 crissi
Beautiful fashion, great fabrics
Opening Hours:
Mon - Sat:
09:00 - 20:00 o'clock
Contact:
Ms. Jana Pensel
About crissi
Beautiful fashion, great fabrics, individual cuts and extraordinary fashion - this is crissi.

We love our fashion and offer you a personal fashion consulting.

We welcome you at our fashion paradise and help you to find your individual favourite piece. No matter which style you prefer. We have your fashion.