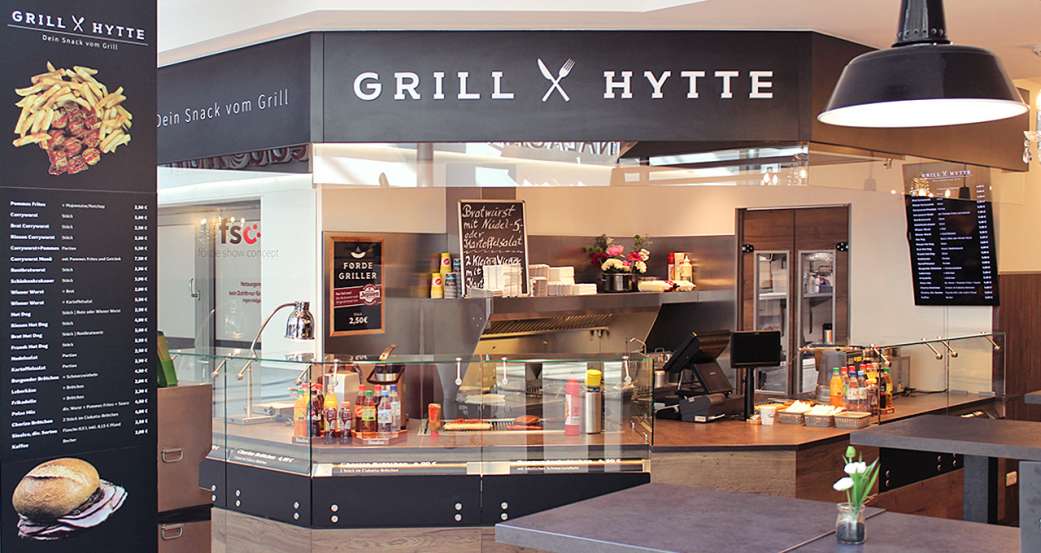 Tom's GRILL HYTTE
German and Danish snack specialities
Opening Hours:
Mon - Sat:
09:00 - 20:00 o'clock
Contact:
Mr. Tom Schmidt
About Tom's GRILL HYTTE
Our GRILL HYTTE offers you delicious, always freshly prepared grill specialties. Between the grill classics such as bratwurst, meatballs and currywurst, you will also find pasta and potato salads, chorizo in ciabatta rolls or meat loaf in the GRILL HYTTE.

By the way, the name GRYLL HYTTE comes from the Scandinavian language and so visitors won't have to miss the popular Pølse Mix and various hot dog variants.

Our various sausages, roasts and side dishes come mainly from our own production, made from high-quality fresh products.
• Bratwurst
• Currywurst
• Krakow bratwurst
• Various hot dog specialties
• Burgundy roast
• Currywurst (different variations) available as a menu
• And much more We are looking forward to your visit!