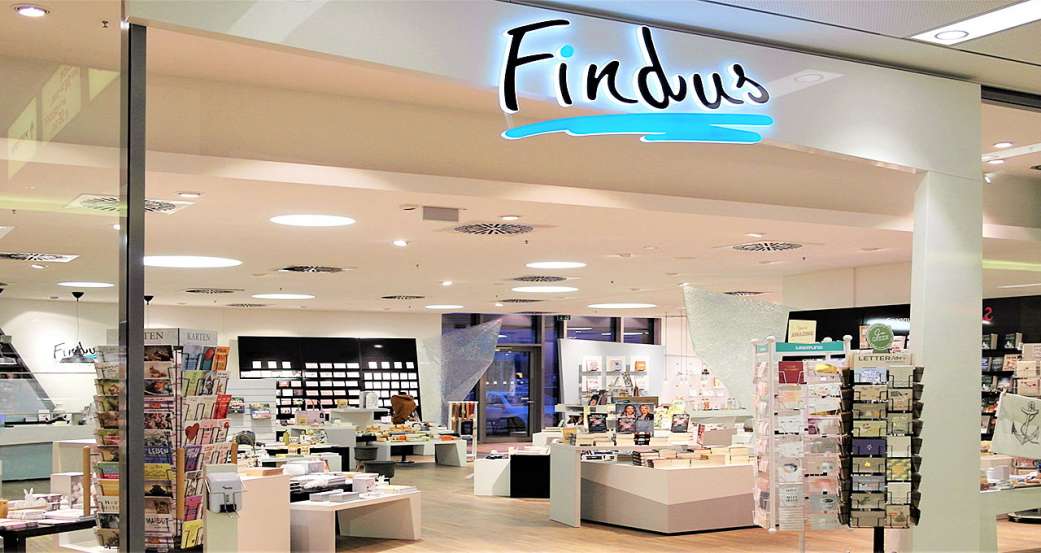 Findus
Books and more
Opening Hours:
Mon - Sat:
09:00 - 20:00 o'clock
Contact:
Ms. Elke Knuth
About Findus
Our FINDUS store carries a wide range of novels, thrillers, children's books and books for young people, paperbacks, cookery books and guidebooks for virtually all aspects of life.

In addition, you will find postcards, greeting cards, bookmarks and nice gift ideas for children and adults.

We are looking forward to your visit!