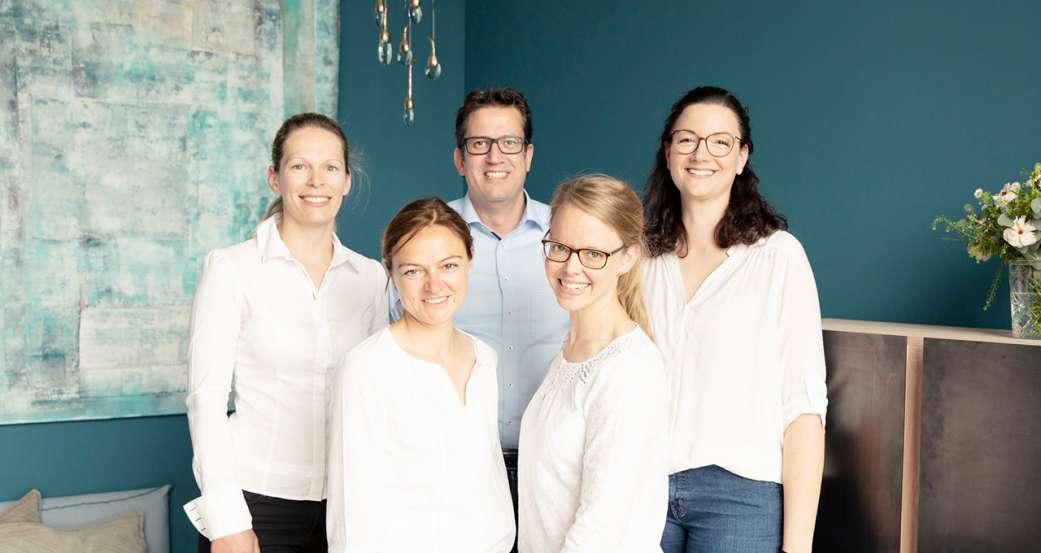 Frauenarztpraxis
Your gynaecologists in CITTI-PARK
About Frauenarztpraxis
Dr. med. Arne Raetz
Silke Rodewald
Dr. med. Jennifer Oates
Dr. med. Hannah Schildberg-Schroth
Barbara Fleig

Our practice focuses on more intensive prenatal care with the support of extended midwife consulting hours. The prenatal diagnostic services (DEGUM II) that we carry out include first trimester screening ("nuchal translucency scan"), amniocentesis, high-resolution organ screening and Doppler sonography.

3D/4D ultrasound on request. Our range of services includes breast screening and all general gynaecological examinations, such as preventative check-ups, contraceptive advice, fertility consultations as well as paediatric and adolescent gynaecological consultations.