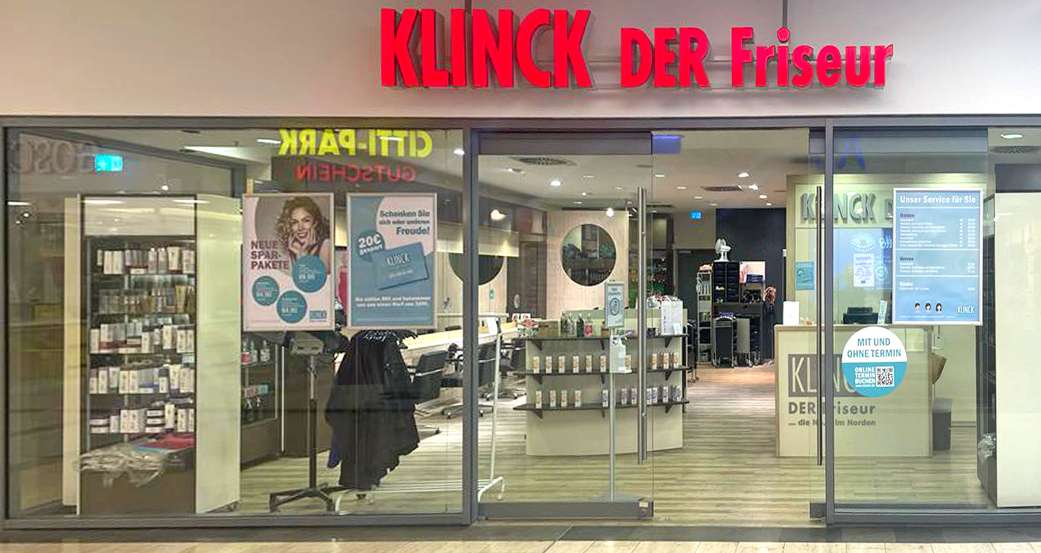 KLINCK
Dein Friseur
Opening Hours:
Mon - Sat:
09:00 - 20:00 o'clock
Contact:
Ms. Vanessa Brodersen
About KLINCK
The hairdresser for the whole family. We are your companion when it comes to beauty. No matter if it's stylish hairstyles, shiny colours or modern haircuts.
Cosmetic services such as eyebrow and eyelash tinting, eyebrow plucking and waxing, and ear piercing are also available. We look forward to seeing you!
We use and sell hairdresser-exclusive hair care and styling products from the Wella brand.